" Love this little place! Great food, Love the carolina mustard bbq sauce on this great pulled pork sandwich. This is the best BBQ place I have been to in Florida. The staff is very friendly and got my food fast. They do accept debit cards. Make sure to grab a bottle of their BBQ sauce to take home! "
– David A, Lakeland, FL.
" My husband and I stumbled on this amazing bbq place back in 2006 or 2007. Best bbq we have ever had. We eat here now every time we are in town. Staff isn't friendly but we don't care, we are there for the food! If you are looking for a posh, hip place don't come here. It's all about soul food and bbq. "
– Amy P,Greentown, IN.
" Had the pleasure of visiting this restaurant earlier this week while on vacation. My sister recommended. I'll admit I had a problem with what I wanted to order. So much on the menu. But what I did order, the bbq pork sandwich, fries, baked beans and a lemonade, was delicious. And you get more for the money. Also had pleasing conversation. Worth another trip before I leave. I want to try those pork chop nuggets and fried okra. "
– Cathy G,Cordova, TN.
" Wow. What a find. In the back to Sarasota on the back roads from Lego Land. Amazing BBQ. Had both a pork and a beef chopped sandwich. The sauce was amazing. Also the corn fritters were the best I've ever had. Great to find it - and hope others do to. "
– EF, Covington, GA.
Please Choose Your Preferred Location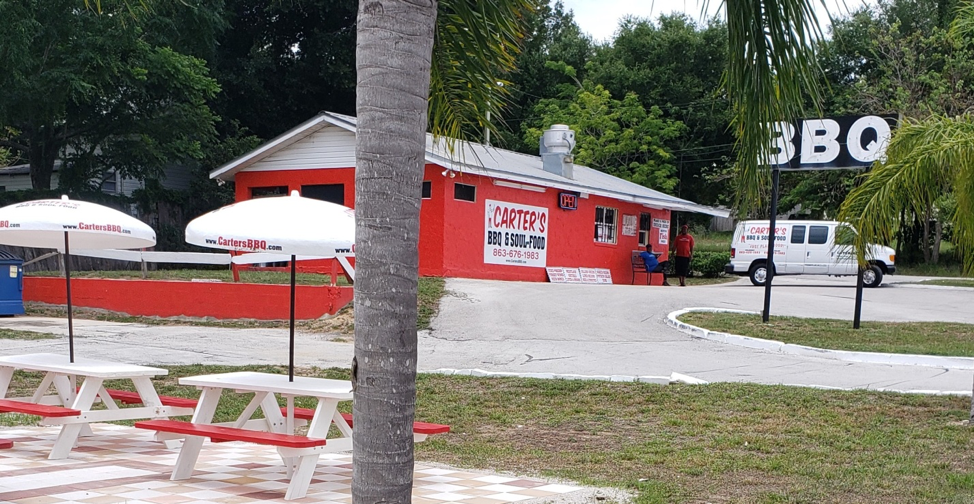 Lake Wales
907 2nd Street North / 179 Burns Ave – Lake Wales, Fl 33853
Monday-Friday – 10am to 7pm
Saturday-Sunday – Closed
Phone: 863-676-1983
Fax: 863-676-1984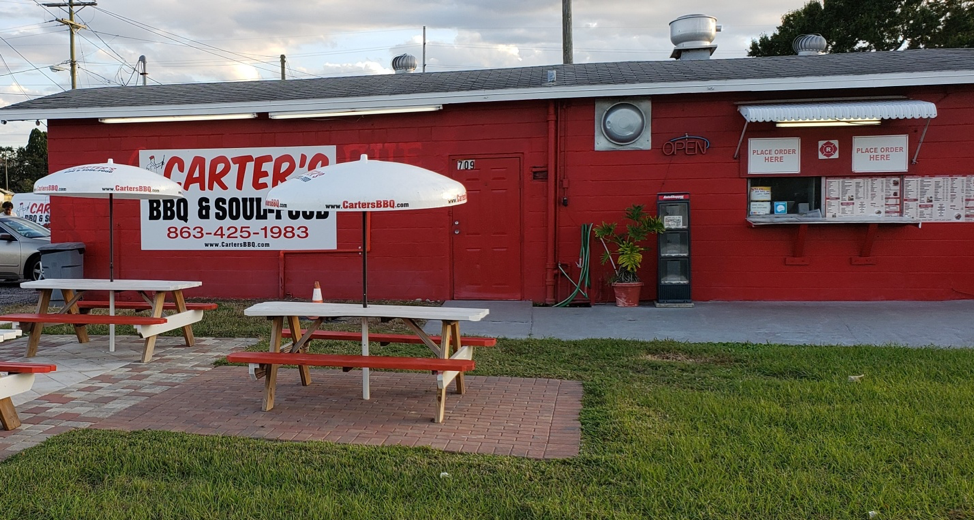 Mulberry
709 E. Highway 60 – Mulberry, Fl 33860
Sunday : CLOSED
Monday : 11am – 7pm
Tuesday-Saturday : 10am – 8pm
Phone: 863-425-1983
Fax: 863-425-2503
Have a Question or Comment?
Please leave us your contact information with any questions or comments, and someone will get back to you.
Order Online
Contact Us